PROPER is an evaluation of the performance of the person in charge of a business and/or activity in the field of environmental management organized by the Ministry of Environment and Forestry of the Republic of Indonesia. Medion won the Blue Rank award in the Company Performance Rating Rating Program in Environmental Management (PROPER) for the 2020-2021 period.
Some of the assessment criteria include compliance with environmental documents, control of air pollution, control of water pollution, and management of hazardous and toxic waste (B3). In this PROPER, 2593 companies received an assessment from the Environment Agency, but only 1670 companies received a Blue rating, including Medion.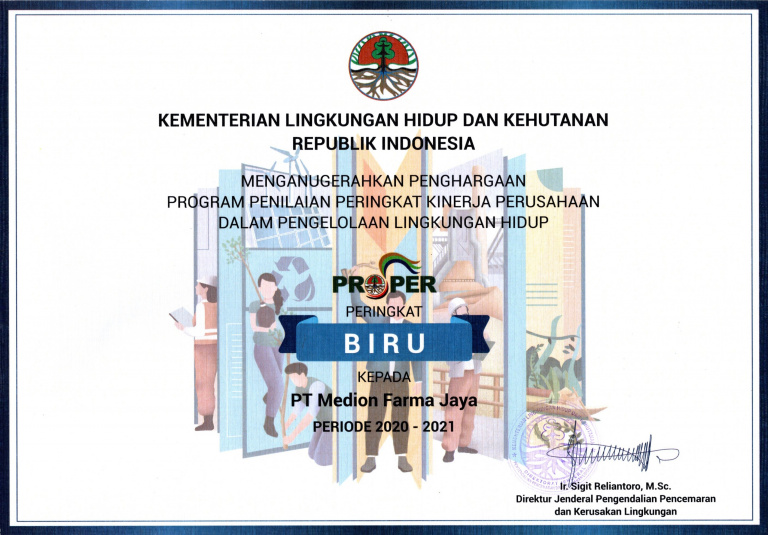 With this award, Medion as an innovative and quality company is proven to be consistent in caring for environmental sustainability and its sustainable development so that the impact of its business on the environment is decreasing. Furthermore, Medion will continue to innovate in environmental management, as well as collaborate with the government and other related parties in supporting a healthy environment.
Medion Gets Blue Proper Rank 2020 – 2021