In everyday life, we can never be separated from plastic. Since plastic material was first discovered by Alexander Parkes in 1855, humans have used plastic for various aspects of life. Starting from household necessities, automotive to the clothes we wear are also made of plastic.
One of the uses of plastic that we often encounter today is as a packaging material. But do you know, it turns out that plastic packaging materials are divided into categories according to their characteristics. In general, plastic packaging is divided into 2 categories, namely flexible and rigid.
Flexible plastic packaging is plastic packaging that is sheet and flexible, which is generally divided into 2 parts:
Single layer (one layer) : consists of only 1 type of material, such as plastic bags, trash bags and so on
Multi layer (more than one layer) : consists of several types of materials that have several functions for each layer, including the printing layer, barrier layer, and sealing layer. Examples of multi-layer packaging include sachets (powder product packaging, packaging, snack etc.), standing pouch and others according to the designation of the product packaging to be packed.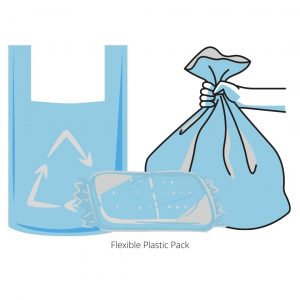 While rigid plastic packaging is a plastic package that has a rigid nature, where the product is manufactured through a molding machine (mold) which has been designed according to the shape of the product.

The product molding process can use several technologies / methods, including extrusion blow molding, injection molding, injection blow molding, injection structural blow molding, compression molding to produce products such as bottles, jerry cans, bottle caps, household appliances and so on.
A part from producing livestock equipment, Medion Plastic also focuses on rigid plastic packaging products. The plastic products we produce are of good quality, through a production process with modern and hygienic technology to ensure the quality of the products we produce.
Sources :
Awal Mula Barang Plastik di Indonesia (historia.id)
Packaging Material Segment in Indonesia (packindo.org)
Plastic Packaging Classification